3M™ Organic Vapor Respirator Cartridge
Regular price
Sale price
$15.45
Unit price
per
Sale
Sold out
2 Pack
3M™ Organic Vapor Cartridge 6001 helps provide organic vapor protection in a variety of environments. The cartridge may be used for vapor concentrations up to 10 times the Permissible Exposure Limit (PEL) with half facepieces or 50 times PEL with quantitatively fit tested full facepieces. Recommended applications for the cartridge include assembly, mechanical, batch-charging, change-overs, chemical dispensing, clean-up, cleaning, painting, parts cleaning, and seal coating. Inventory needs and training requirements for safety equipment are reduced because this respirator cartridge selection works for many different applications. Industries in which this cartridge is commonly used include chemicals, construction, oil and gas, and transportation. This organic vapor cartridge works with 3M™ Half and Full Facepieces 6000 / 7000 and FF-400 Series with bayonet holders.
The cartridge is NIOSH (National Institute for Occupational Safety and Health) approved for environments containing certain organic vapors.
The cartridge has been assigned the color code black in the NIOSH system. Breathing organic vapors can pose a risk to your health.
NIOSH has tested and approved the 3M™ Organic Vapor Cartridge 6001 to help reduce exposure to certain organic vapors. Use with 3M™ Half and Full Facepieces 6000, 7000 and FF-400 Series with bayonet filter holder.
NIOSH approved for protection against certain organic vapors
Swept-back design allows an enhanced field of view and comfort
Bayonet compatibility allows use with many 3M half and full facepiece designs
Wide range of applications reduces inventory needs
Simple installation and usage requirements reduces training requirement
Respirator Series
Safety Data Sheet

WARNING! These respirators help reduce exposure to certain airborne contaminants.
Misuse may result in sickness or death.
Before use, the wearer must read and understand User Instructions provided as a part of product packaging.
Time use limitations may apply.
Call 3M OHAndESD Technical Service at 1-800-243-4630.
In Canada, call 1-519-452-6137 or 1-800-265-1840, ext 6137.

IMPORTANT - Before using these respirators, you must determine the following.

The type of contaminant(s) for which the respirator is being selected.
The concentration level of that contaminant(s).
Whether the respirator can be properly fitted on the wearer's face.

All respirator instructions, warnings, use and time limitations must also be read and understood by the wearer before use. Not for use in environments that are immediately dangerous to life or health (IDLH).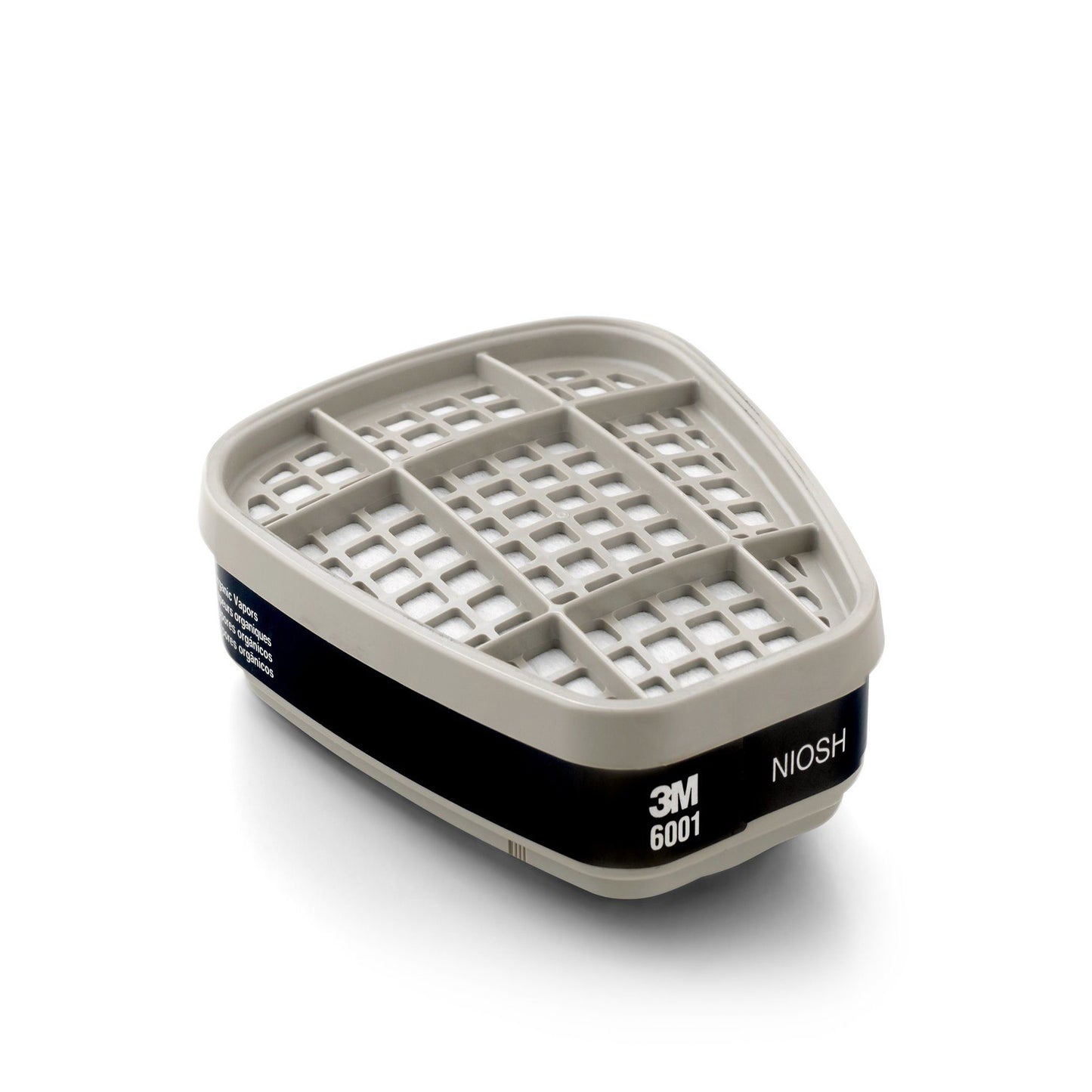 Compatible Filters for 6000 Face Respirator