3M™ 6000 Series Full Face Reusable Air Purifying Respirator With 4 Point Harness
Regular price
Sale price
$190.38
Unit price
per
Sale
Sold out
3M™ Full Facepiece Reusable Respirator offers lightweight comfort and ease of use. Combine with appropriate 3M™ particulate filters or cartridges to help provide respiratory protection against particulates and/or a variety of gases and vapors.
Dual Airline supplied air compatible
Large lens provides a wide field of view for excellent visibility
Lightweight well-balanced design and silicone faceseal for enhanced comfort, durability and ease of cleaning
Available in air-purifying and supplied air respirator modes
Center adapter directs exhaled breath downward
3M Cool Flow™ Valve makes breathing easier to provide cool, dry comfort
Safety Data Sheet

WARNING! These respirators help reduce exposure to certain airborne contaminants.
Misuse may result in sickness or death.
Before use, the wearer must read and understand User Instructions provided as a part of product packaging.
Time use limitations may apply.
Call 3M OHAndESD Technical Service at 1-800-243-4630.
In Canada, call 1-519-452-6137 or 1-800-265-1840, ext 6137.

IMPORTANT - Before using these respirators, you must determine the following.

The type of contaminant(s) for which the respirator is being selected.
The concentration level of that contaminant(s).
Whether the respirator can be properly fitted on the wearer's face.

All respirator instructions, warnings, use and time limitations must also be read and understood by the wearer before use. Not for use in environments that are immediately dangerous to life or health (IDLH).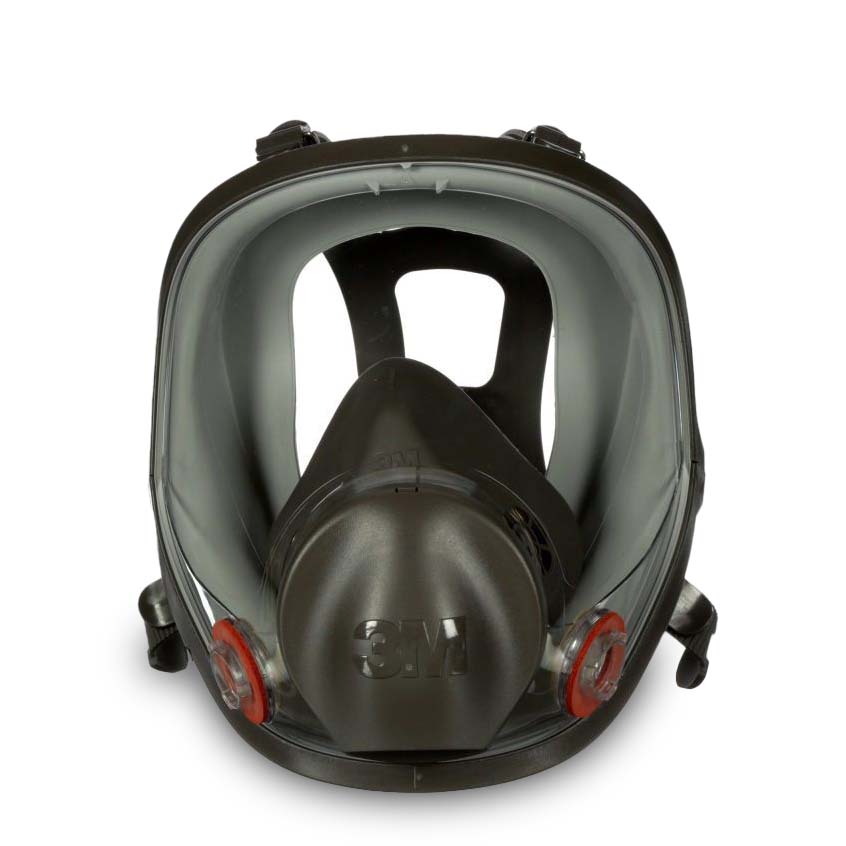 Compatible Filters for 6000 Face Respirator